Unknown Events
Game made for the Ludum Dare 46 game jam under 72 hours
Theme: "Keep it Alive"
After being abducted by aliens, you wake up in a strange spaceship set on course back to Earth. Your goal is to keep your ship (and yourself) in one piece despite unknown events occurring!

:: CONTROLS ::
Move your character with Arrow keys, and handle the events with Space key (press repeatedly).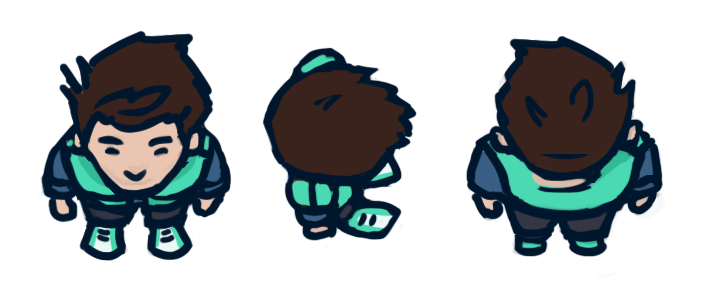 :: || TEAM || ::
Fefeman - Game Design

David Brunel - Graphic Artist
Elise Malbec - Graphic Artist
Julien Vanderhaegen - Programming & Game Design
Enzo Tittarelli - Sounds & Music
Changelog - V1.1 - 2020-04-21
- Fixed a Rigidbody that let the avatar get through the walls
- Added audio feedback when player interacts with events
- Moved UI icons to the bottom right for better visibility
- Game Over music is still glitching, seems to be a Unity bug...